We are the revenue growth experts for funded B2B SaaS companies between 5-50 employees.
We are a sales and marketing consultancy that builds a reliable revenue engine inside your own organisation. As part of your in-house team, we build a model that can be scaled quickly and effectively at Seed & Series A tech startups.
Tech founders have the ambition but can't do it alone.
Our team of experienced revenue professionals put in place the strategy, people and processes your business needs to scale. Our team can help you with your sales, marketing and recruitment needs to deliver sustainable revenue growth.
The results of working with us
Average revenue growth per client
Sales for Startups delivers in three stages:
Clear growth hurdles in 90 days, and construct your revenue engine's v.2.
Optimise product-market fit, secure funding, hire the right talent, and implement efficient processes.
With our foundations in place, it's time to accelerate growth and oversee the performance of your expanded team. As we progress, ownership will transition to your new leadership team, ensuring a smooth transition toward self-sufficiency.
"You gave us insight into our business that we hadn't had previously seen in the last two years. Sales for Startups made sure that those newly created processes were lived, adhered and followed. We've more than doubled our revenue in 6 months and I've been really pleased with the results"
WILL READ, CEO AT SIDEWAYS 6
"Sales for Startups really helped us build on our initial momentum. If we were to do it ourselves, it would have taken a year to build the sales operation but we did it in 3 months. Their 2-week planning cycle and mentality was a real gear change for us. It helped us achieve so many things in such a short time, we changed our messaging, our website and hired a sales team. We launched new pricing successfully too. Sales for Startups unpicked the vital elements and pulled it all together and gave us the confidence to make those key changes. I'm very proud of what we've done, I know we have a solid platform to scale now."
ELIZABETH GOOCH, CEO AT EXPANDLY
"Sales for Startups have brought real clarity to our sales operations and given our sales team a lot of confidence already. The results speak for themselves. They clearly know what they're doing and it's invaluable for us to have a sales expert and leader in our team"
BEN PROUTY, CEO AT SHEPPER
"Sales for Startups have given us the foundations to scale. Their influence, advice and input into all aspects of the company including product, marketing, sales, customer success and talent have been invaluable and enabled us to get to the next milestone. After securing Seed funding earlier than expected, we're ready to go to the next level."
JULIAN COOK, CEO AT HOWAMIGOING
"We lacked the skills and knowledge to create an effective sales model – we didn't knnow what good look like! I was impressed with how Sales for Startups unpicked our business and how quickly they were able to install change. Right from the start, the workshops were insightful and gave us clear recommendations on how to build the foundations we needed. We then selected, onboarded and hired the right talent to fit our sales model and then Sales for Startups have taken an active role in developing the right processes to maintain the momentum we'd gathered to push towards our revenue goals."
BENOIT ALVAREZ, CTO AT VOLUME AI
"I was impressed with how they methodologically unpicked our business and understood it so quickly. Right from the start, the workshops were very insightful and gave us clear and concise recommendations on how we could double our turnover."
TONI HOPPONEN, CEO AT FLOCKLER
"Sales for Startups are really different from a typical consultancy as they went that extra mile to truly understand our business and added value at every turn. After our workshop, we came away with some exciting ideas and some actions that we could implement the next day. That's why Sales for Startups were perfect".
DAVID HOWORTH, CO-FOUNDER AT AVVOKA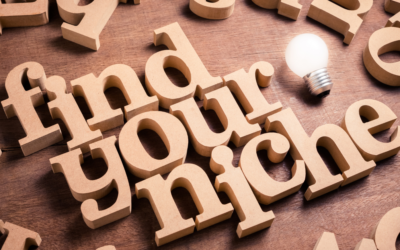 In the ever-evolving landscape of business, finding and dominating your niche is a game-changer....
How effective is your sales and marketing?
Reveal the unique growth challenges your business might be facing and provide practical steps to boost your leads, sales and growth.
Book a call with one of our revenue experts today
To discuss more about our practical and hands-on support for your business.